Who We Are
May Green Properties is a low impact land development company located in York County, South Carolina.  The May Green vision is to create low density, environmentally sensitive communities which provide property owners both aesthetic satisfaction and economic appreciation through thoughtful planning and good stewardship of the land. 
The developments have amenities such as walking trails, green space corridors, and parks that require low maintenance.  The tracts are large enough for the primary home, additional garage, pool, pool house or tennis court if desired.
Property owner associations maintain the entrances, lighting, and recreation areas, with low annual dues.  Local builders and contractors are used in the development phase, with an emphasis on high quality construction and environmental preservation.
Please take time to visit our latest developments when in the York County area.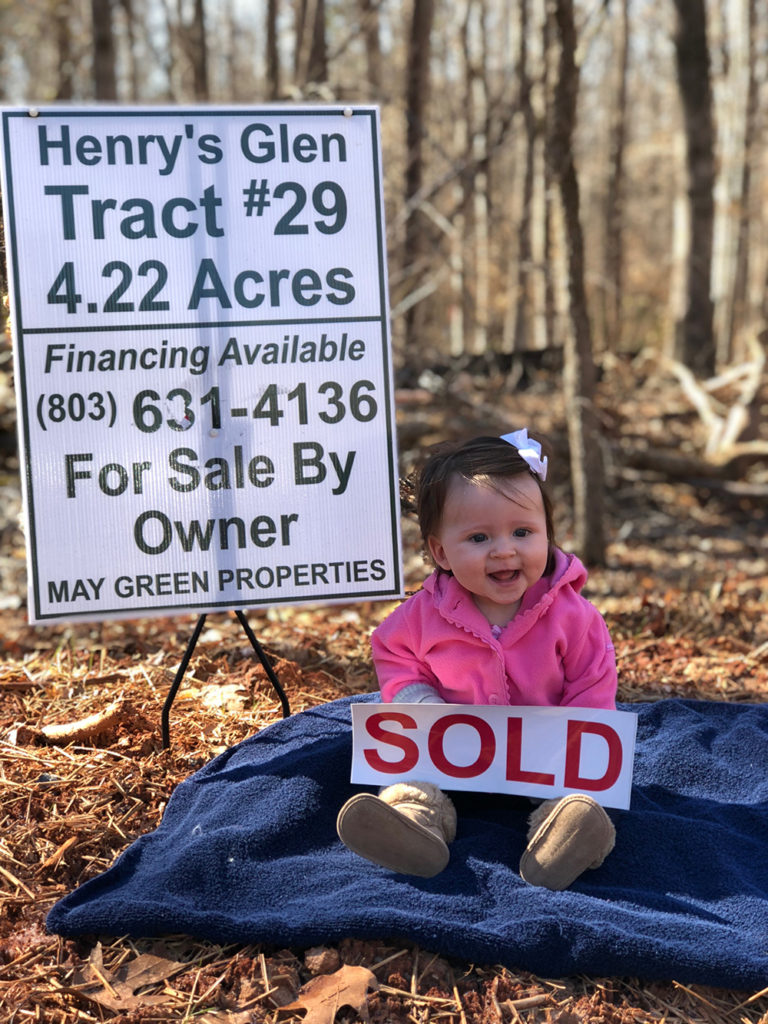 Covenants and Restrictions
You'll find the covenants for each of our developments to differ, to meet the needs and preferences of different homeowners. Some neighborhoods are more regulated, others are less.
Whether you're a builder or a homeowner, you'll find a consistency in the value of our properties. Resales in our developments tend to do well and sell quickly.